2017 Monthly Meetings Calendar
The CLCWA meetings have been found to be valuable to IBCLCs who need CERPs for their ongoing professional development, those working towards becoming IBCLCs for CEPs, and to any health professional or voluntary breastfeeding counsellor who works with breastfeeding mothers. The normal monthly education meetings are free to members and only $15 for non members.
The meetings are held as per the education flier
7pm - 7.15pm: Business Meeting alternate months
7.30pm - 8.30pm: Education Meeting
Attendance certificates for CERPs will be issued at the meetings.
Unforeseen circumstances may cause the program to change without notice.
---
PREVIOUS MEETINGS
---
Breastfeeding & Obesity Risks: What Goes wrong When Breastfeeding Stops?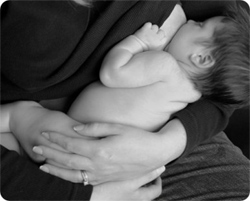 September 20th
Before this question can be addressed an understanding of the mechanism controlling the nutrient intake of exclusively breastfed babies is required. This talk will outline the available literature including gaps in our knowledge. It will describe approaches at biochemical and cellular levels and this knowledge will set basis for intervention and assist in the prevention of obesity.
Dr Fonteini Hassiotou PhD
---
Using Circle of Security Concepts to bring an attachment perspective when working with families with infants & young children
October 18th
The Circle of Security offers a readily understood conceptual framework of attachment theory and Ann will provide an outline of the Circle of Security (COS) concepts and describe the ways in which the richness of the COS model supports practitioners in helping parents understand their child's needs and most importantly the barriers parents may have in understanding and meeting those needs.
Anne Clifford. BN, Paeds Cert, IBCLC, MHN, MIMH
---
Validation of an Assessment Tool
November 15th
Looking at screening tools used in Child Health and why oral motor skills are not included in the standard screening tools. Going through historical data of their development in the 60' and 70's and where they can be improved.
Ailsa Rothenbury Master Arts. Grad Dip Health Science, RM, RN, IBCLC
---
Simultaneous vs Sequential Pumping: Expressing the difference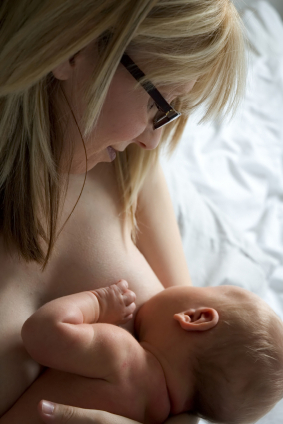 July 19th

There is conflict in the literature regarding this practice, Jones et al found difference in milk yield and Hill found no difference in milk yield.
By measuring fat content of milk samples we can calculate the percentage of available milk in a breast. With a research tool called the "Showmilk" we can investigate milk ejections and the physiology of milk removal.

Cathy Garbin Midwife, IBCLC

---

A Western Australian Survey of Breastfeeding Initiation, Prevalence, and Early Cessation Patterns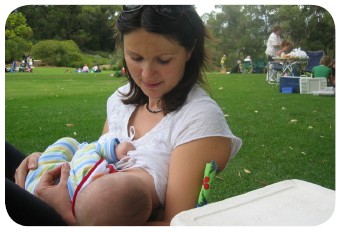 August 16th


This presentation discusses Western Australian (WA) initiation and prevalence rates differentiating 'any' breastfeeding with 'exclusive' breastfeeding whilst exploring patterns and reasons for stopping breastfeeding.

Professor Yvonne Hauck RN, RM, BSc (Nursing), PGDip (Nursing), MSc (Nursing),Phd
---
The Ebb and Flow of Preterm Milk Composition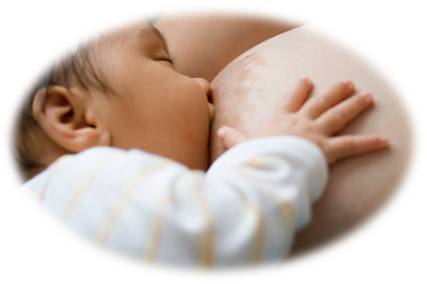 June 21st
The aim of this presentation is to examine the complex nature of preterm milk, and compare its composition to that of term milk. Particular attention is paid
to the protein content of preterm milk and potential implications for the nutrition of the preterm infant.

Ylenia Casadio PhD


---

Breastfeeding Outcomes for Healthy Term and Sick/Preterm Infants: Secrets of Success

April
19th 2010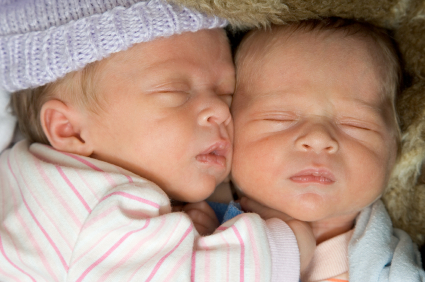 Sharon has completed a longitudinal study of breastfeeding outcomes for local healthy term and sick/preterm infants, and will share study findings related to influences on breastfeeding duration in these groups. We will look at socio-demographic, biomedical and psychosocial factors, explore differences between the groups and discuss how we can work with these factors to more effectively target breastfeeding support.
Sharon Perrella RN, RM, MSc, IBCLC Phd Student UWA
---
Psychoactive Drugs and Breastfeeding

March 15th 2010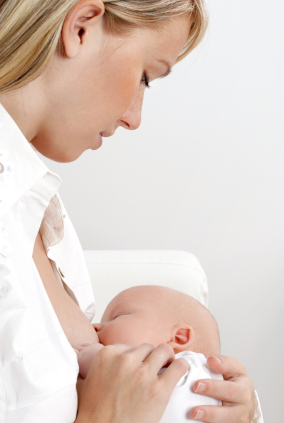 The Pharmacy Department at KEMH has a special interest in research into the transfer of medications into breast milk. With a particular interest in antidepressants & antipsychotics as there has been very little published information about their transfer to breast milk. The lecture will summarize and discuss the results of our studies & other published information, and discuss the choice of drugs to treat psychiatric disorders in breastfeeding mothers.

Judith Kristensen B Pharmacy
---
The Where, When and How of Lactation Aids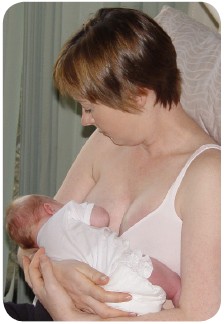 15th February 2010
Cathy traces the development and use of lactation aids historically to the present day where aids such as nipple shields, breast pumps, feeding devices and pharmaceuticals have now become commonplace. such aids may be either misused or under utilised and Cathy will discuss the where, when and how of shields, supply lines, syringes, finger feeding and pumps using research and case histories.
Dr Cathy Fetherston RN RM ICLCLC MSc PhD
---
PREVIOUS MEETINGS 2009
---
Years End Celebration Meeting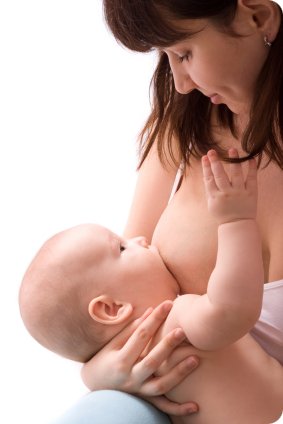 Ethics and Research Funding: There's no free meal!
16th November 2009
Research must be published to advance knowledge. However, it is also necessary to publish research to attract further funding for continuing research. The balance between achieving these competing needs requires close ethical consideration (1E CERP).
Prof. Peter Hartmann BrurSc, PhD
This meeting will be followed by a free and delicious celebration supper!
---
Unsettled baby - could it be from Mum's diet?
October 19th 2009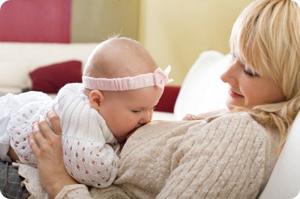 Adverse reactions to foods in breastfed babies can arise from a number of different components of the mother's diet. Joy will outline the difference between food allergy and food infolerance, how these can impact the breastfeeding dyad and what can be done to help.
Joy Anderson BSc Postgrad.Dip.Diet APD IBCLC
---
Reading the Research: Basic statistical literacy
September 21st 2009
This presentation aims to provide a brief discussion of some statistical terms that are frequently encourntered in the breastfeeding literature, and to improve the participants understanding and ability to interpret the presented results. Focus will be on two papers which demonstrate a wide range of concepts. No previous knowledge of statistics is required.
Anna Hepworth BSc(Hons-Statistics), BSc(Hons-Psychology)
---
The Intricacies of Sucking, Swallowing and Breathing During Breastfeeding
August 17th 2009
Donna will present new research findings about the suck-swallow-breathe reflex of breastfeeding infants.
Each major research finding will be linked to particular clinical situations.
Donna Geddes DMU, PostGrad Dip (Sci), PhD
---
20th July 2009
Pasteurizing human milk for the preterm infant (.5 L Cerp)
Current pasteurization practice damages the bioactive proteins of human milk, however, recent research as shown thatthis can be avoided. These issues will be discussed in the context of implementation into the Human Milk Bank.
Charles Czand BSc (Hons) PhD (C)
Growing the Preterm Infant (.5 L Cerp)
Gemma is senior dietician in the neonatal special care nursery at KEMH. The focus of her PhD studies is individualising human milk fortification to promote appropriate growth of the preterm infant. Gemma will present her most recent research outcomes.
Gemma McLeod MSc APD
---
'Breastfeeding is For Everyone' - A quick update on Ngala (1 R Cerp)
15th June 2009
'Breastfeeding is For Everyone' is Ngala's new multicultural DVD; showing 19 different nationalities, translated into 5 African languages, it aims to normalise breastfeeding in Australia and addresses the role of fathers, introducing solids and much more
Julie Holschier RN RM F&CHN BHlthSc Nursing Adjunct Lecturer Curtin University
---
Ethical Dilemmas - What would you do when? (1 E CERP)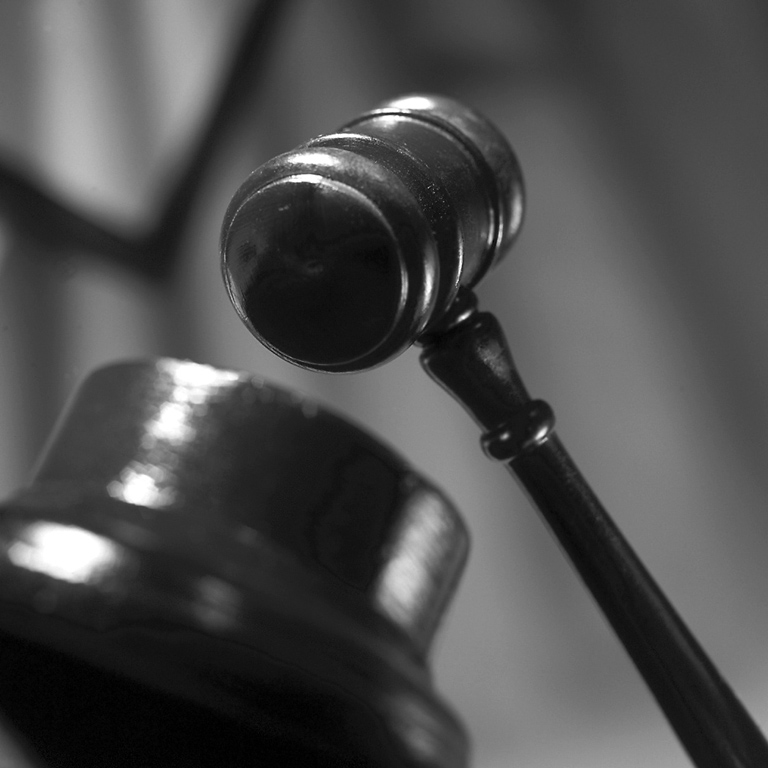 18th May 2009
Cathy and Shaughn will present various clinical scenarios that may present special ethical dilemmas for the practicing IBCLC. Possible solutions will be explored in discussion with the audience.
Cathy Fetherston RN RM IBCLC PhD
Shaughn Leach RN RM IBCLC DipT
---
CONCERNS and CONTROVERSIES - What's new in the Literature
20th April 2009
An overview of the evidence cited in the medical journals in the past year which is suggesting that the introduction of solids at 4 months would benefit the infants immune system.

Diana Langton RN, RM, FCHM, B.Hlth Sc, IBCLC
---
2006 North Metropolitan Breastfeeding Study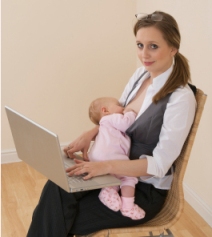 16th March 2009
Results from the 2006 North Metropolitan Breastfeeding Study will be presented. This cohort study collected infant breastfeeding data up to six months of age. The study has established baseline breastfeeding indicators for infants seend by Child Health Nurses in the north metropolitan area of Perth between July to December 2006 (n=3828) and will serve to assess the impact of future breastfeeding initiatives on breastfeeding exclusivity and duration rates

Karen Forde B AppSc (Health Information Management, Post Grad Dip (Health Sciences Research & Evaluation), Master of Public Health
---
'Akachan Ni Kampai' - Celebrating the Baby
The 11th World Congress for Infant Mental Health
16th February 2009
I consider myself very fortunate to have travelled to this conference which was held in Yokahama, Japan in August last year. In this presentation I will provide and outline some of the most memorable presentations and keynote addresses at the conference.

Anne Clifford RN, BN, CHN, IBCLC, MIMH, MHN
---
2008 Meetings
---
Tenth Anniversary Dinner
17th November 2008

Please click here for further information.

Come and have fun!
---
Update and Case Study – Examining the Role of Bacteria in Nipple Pain
20th October 2008

Marnie and Jane are both GPs who work with the UWA Breastfeeding Research Team. They are involved with a small research project examining the role of bacteria in nipple pain. They will provide most recent updated information and a case study.
Jane Deacon MBBS, DCH & Marnie Rowan BPharm, MBBS (Hons)
---
Breastfeeding and Drinking Alcohol
15th September 2008
Roslyn's PhD is a compilation of eight published aricles and this presentation is based on this work and will look at the physiological effect of alcohol on lactation and the breastfed infant.

Roslyn Giglia, Assoc. Lecturer in Epidemiology and Biostatistics, Curtin University
---
Weighing the Options for CLCWA
18th August 2008

Discussions have taken place between ILCA, NALC, NZLCA, ALCA exploring the pros and cons of forming a Australasian organization affiliated with ILCA. Angela will present the ILCA position for our evaluation and give you the opportunity to explore how this would affect our day to day existence as an autonomous association.
Angela Smith President Elect, International Lactation Consultants Association (ILCA)
---
THE 3 Bs OF PARENTING: BABYWEARING, BEDSHARING AND BREASTFEEDING
July 21st 2008

This session will discuss how to help mothers work with babies who are 'wired' for adult contact. Explore the anthropological ideas on bedsharing, how mothers can carry their babies and still 'have a life' and how these gentle parenting methods interact with breastfeeding. Learn how to make and use a length of material to tie a baby onto the mother's body. Slings and fabric will be available for practice.

Shaughn Leach RM, IBCLC, DipT
---
LACTPANEL - CASE HISTORIES
June 16th 2008

MRSA and Breast Trauma
Cathy Garbin RN, RM, IBCLC

Lessons Learned - Submucosal Cleft or Velopharyngeal Insufficiency?
Rebecca Glover RM, IBCLC
---
BREASTFEEDING CHALLENGES - POST THE FOURTH TRIMESTER
May 19th 2008
The presentation will explore the breastfeeding difficulties the presenter has observed working with the breastfeeding mothers and their 3-6 month old infants. Linda will explore these difficulties using the information in the literature, her experience undertaing 'infant observation' as a student studying Infant Mental Health and her own practical experience.
Linda Landsborough RN, RM, BSc(Nsg), IBCLC
---